26

Jun 2013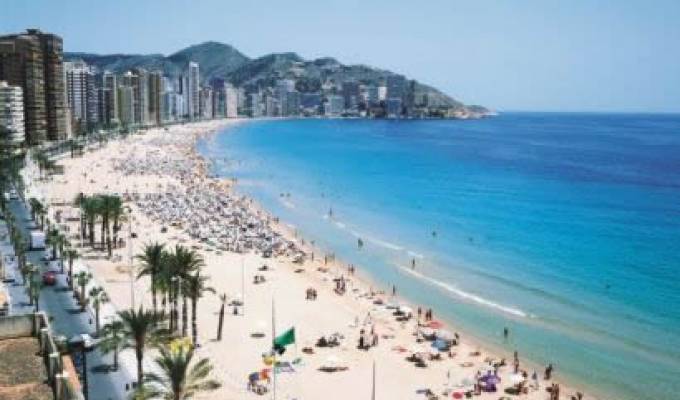 The lousy British weather pushes Spanish tourism to new heights in 2013.
Why do so many people flock to Spain? Why do so many people want to buy a property in Spain? Well this isn't a difficult question to answer is it?! Following a particularly lousy, wet spring with the odd sunny day scattered between the frequent showers, the rising Spanish temperatures have a particular appeal! Not only do the Costa Blanca and Costa Calida/Murcia regions boast fantastic weather they also have a very healthy property market. Right now there has never been a better time to buy a property in Spain; many of the properties for sale in Spain are having prices slashed by up to 60% providing not only excellent property investments but also high rental yields.
If you are looking to purchase a holiday home and also wish to rent the property this article will be music to your ears, with the percent of tourism expected to continue to rise with more and more people from Europe visiting Spain.

The Ministry Of Tourism published figures this week showing that by the end of May 2013 Spain had received 19.8 million visitors; this means that Spanish tourism is up by almost 4% and at the highest running total since 2008. While the majority of this tourism boom can be attributed to the disappointing weather across much of central Europe and the UK forcing people to seek out some sun, there is also a major contribution to Spanish tourism from French and Scandinavian visitors. UK visitors to Spain are already up 4.4% on 2012, with Germany close behind with a 4.3% rise.
So where are all of these tourists going? The Catalunya region has currently taken the lead with over 5 million visitors compared to the Canaries 4.3 million tourists. The Balerics and Andalucia are seeing just over 2.5 million visitors and Valencia/Alicante 1.9 million. Murcia has already received over 182K foreign tourists to date! If you want to contribute to these figures and don't want to miss out on owning your own perfect Spanish property be sure to check out our huge portfolio of property for sale on the Costa Blanca or Costa Calida/Murcia.
With prices at an all-time low and the British weather not looking to improve there has never been a better time to buy property for sale in Spain!