Our estate agents in Costa Blanca, Murcia (Costa Cálida) & the Costa del Sol give you the opportunity to find your dream house in spain. Are you ready?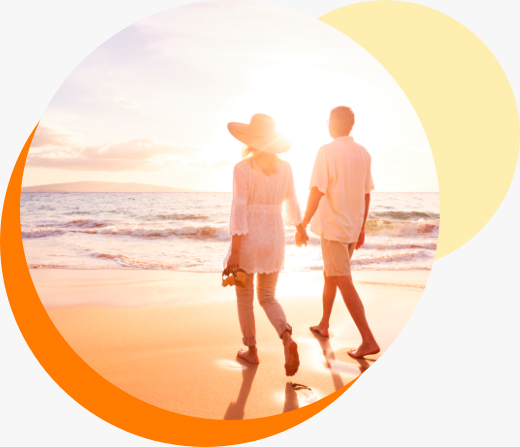 Find your perfect property in Spain with ES Property for Sale in Spain – Arrange a viewing trip with us that is tailored to you and your needs – let us take you on a relaxed tour of the areas and properties you are interested in, with absolutely NO pressure…
Do you want to buy a resale or new build Spanish property on the Costa Blanca, Murcia (Costa Calida) or Costa del Sol regions of Spain? If the answer is yes, then here at ES Property for Sale in Spain, we can help you to find the perfect property to meet all of your needs. We have specialists based in the UK and Spain who can help you with your search.
Searching for your perfect property for sale in Spain can be a daunting process, with a wide variety of properties in many different areas available. ES Property for Sale in Spain are here to help! When arranging your property viewing trip, we can help you to book flights and accommodation and advise you on the best times to come and see us – ensuring that we have enough time to show you around the areas and properties that you are interested in. We will also be there to collect you from the airport when you arrive in Spain!
Book your viewing trip with us and you will only need to liaise with one agent during the hunt to find your ideal Spanish property. There is no need for you to trawl through different estate agents' websites to view their listings – we have access to all properties for sale and are confident that we can find something to suit your requirements and budget.
Once you arrive in Spain, one of our relaxed and approachable team will show you around your areas of interest, using their expert local knowledge to help you compare between your areas of interest on the either the Costa del Sol, Costa Blanca or Costa Calida. They will show you all the amenities and best spots in each area, including the best beaches, golf courses, restaurants, etc. Once you have decided on your favourite area(s) in which to buy a property, we can then show you a broad range of properties and new build property developments, which will have been specially selected to meet your requirements and budget. If you are unsure of whether you would like to buy a resale property or a new build property, then we can show you a selection of both. We have many years' experience helping clients to find their perfect Spanish properties and are confident that we can find the right property to suit you. The advantage of working solely with ES Property for Sale in Spainis that we can do all the hard work before you even arrive in Spain, making your trip as efficient and, more importantly, successful as it can be!

We will take time to speak with you as much as possible before you travel, in order to properly understand you and what type of property is right for you. Our non-pushy approach allows us to take your ideas and use our knowledge and experience to highlight the best options for you. Of course, we can also suggest our own ideas if you are struggling to put your finger on exactly what you are looking for.

We will produce an itinerary for your viewing trip, allowing us to plan exactly where we will take you during the time you spend with us. If it is new build property for sale that you are after, we can also make you aware of any promotions or incentives that may be running at the time.

Once you arrive home from your trip, you will naturally have some questions – we are always available to provide the answers for you, here in the UK or Spain. If a second trip is required to properly make up your mind, then we can arrange follow-up viewings to ensure that you make the right decision. If your Spanish property purchase is for investment purposes, we will be able to advise you on the potential returns.

If you manage to find your dream property with us, we work with a number of approved partners that we can put you in touch with to aid with your purchase – these include independent law firms, currency exchange specialists and mortgage advisors and home insurance We can help you with every aspect of your purchase, no matter how big or small.
After you've spent time browsing our website looking for brand new property for sale on the Costa del Sol, Costa Blanca, Murcia and Costa Calida, our estate agents in Spain would like give you the opportunity to come and visit us in Spain.

We will show you a great collection of resale villas for sale in La Zenia, Cabo Roig (Costa Blanca), our new build apartments for sale in Villamartin, Punta Prima, Torre de la Horadada or our wide selection of new build villas for sale along the Costa Calida.

Contact us today if you are looking to buy a Spanish resale property or new build property in Costa Blanca, Murcia, Costa Cálida or Costa del Sol.

We look forward to helping you find your perfect property in Spain.