Are You Thinking About A Spanish Mortgage To Finance Your Property Purchase? We can help you…
If the answer is yes, it is important to find out much you can borrow and any associated fees, before you begin the search for your dream Spanish property. It is always logical to have a clear budget in mind before you begin, so not to waste any of your precious time.
Spanish mortgages - As a non-resident, you can borrow up to a maximum of 70% of the value of the property that you are looking to purchase. There are a variety of mortgage lenders out there and, in order to find your way through all of the options, we strongly advise that you use a broker who specialises in Spanish mortgages. A broker will be able to answer all of your questions, run you through associated fees and provide you with a quote – A FREE service with absolutely no obligation on your part, until you proceed.

We strongly advise that you speak to a Spanish Mortgage specialist at the start of the process. This will enable you to secure a mortgage agreement in principle (AIP), if you choose to go down the Spanish mortgage route to fund your purchase. The service is completely free of charge and provides you with a clear picture of the value of funds you will be able to borrow – in our experience, the process of searching for a property is much quicker and simpler when you know the exact budget that you are working with. Once you have obtained your mortgage agreement in principle and opened up a currency exchange account, you will be ready to progress once you land on that perfect Spanish property.

Aside from obtaining a Spanish mortgage, there are other options with which you can finance your Spanish property purchase. For example, if you own a property in the UK, it may be possible to release equity from this property, or perhaps even downsize to a smaller property – thus releasing the funds that you require to purchase your dream Spanish property and removing the requirement for a Spanish mortgage. One of the advantages of going down this route is that you will then be a cash buyer, which can be extremely desirable when negotiating the purchase of your Spanish property – particularly if you are not the only interested party.

Here at ES Property for Sale in Spain, we are partnered with Mortgage Direct and we highly recommend that you talk to them, should a Spanish mortgage be a potential consideration for you.

Since they were established in 2006, Mortgage Direct have become the leading independent mortgage broker in Spain. Over the years, they have built close relationships with lenders, agents, lawyers and other real estate industry professionals. This has given them a profound knowledge of the Spanish real estate market.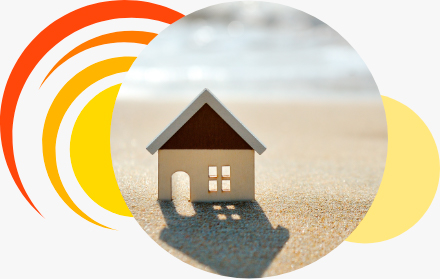 Mortgage Direct offer a super-friendly and professional service, remaining 100% transparent throughout the process. They provide expert advice on Spanish mortgages to clients across the globe and are able to negotiate preferential terms and bespoke mortgage packages with all of Spain's main lenders.
With property prices in Spain on the increase, and a trend of lenders showing increased appetites to lend on more appealing terms, more mortgage brokers have entered the market. Mortgage Direct strive to continue to provide their clients with the very best advice and to attain the best mortgage conditions possible. They aim to empower clients with the knowledge they require before the mortgage application process begins, ensuring that they are fully informed from the word go.
Why use Mortgage Direct?
Best mortgage conditions – exclusive to Mortgage Direct's clients
Work with all worldwide banks that lend in Spain
Quotes within 24-48 hours
Money back guarantee & competitive fees
No obligation & fully independent advice
Professionally qualified advisers (UK FSA registered)
Important facts
Maximum loan-to-value (LTV) – the maximum mortgage for non-residents is 70% of the purchase price or valuation (if lower).
Maximum term & age – 25 years with most banks up to a maximum age of 75 years
Affordability test – in basic terms, 30-35% of your net monthly income, after tax, has to cover all monthly debts (including rental payments), plus the new Spanish mortgage payment.
Cash for purchase – if you qualify for a 70% mortgage, you will need 30% of the property price in cash, plus around 12-13% for the fees and taxes (around 40% of the price in cash).
Enquire
now
In light of our long-standing partnership with Mortgage Direct, you will be contacted directly, via phone or email, by one of their key account managers – simply complete the following form.
Whether you choose to buy a property in Costa Blanca, Costa Calida or the Costa del Sol we our partner can help with your mortgage. If you are looking for new build properties for sale in Spain, lending options can vary so it is best to seek advice. If it's property for sale in all locations such as Villamartin, La Zenia, Torre de la Horadada, Los Alcazares, Marbella, Estepona or Cala Mijas to name a few property hotspots right now, we have you covered when it comes to mortgage options.
Contact us today if you are looking to buy a Spanish resale property or new build property in Costa Blanca, Murcia, Costa Cálida or Costa del Sol and require a mortgage.