30

Jul 2014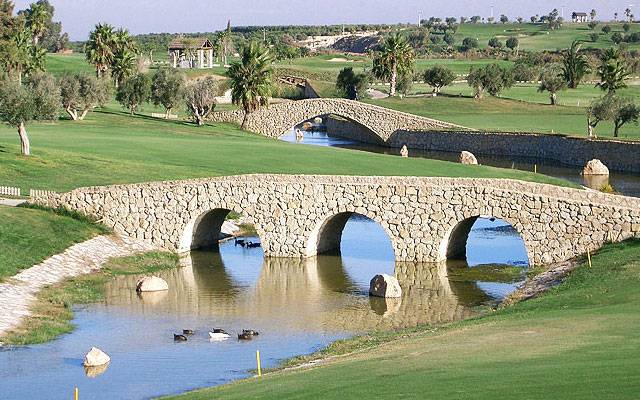 ALGORFA, COSTA BLANCA PROPERTY FOR SALE
Ideally situated on the Costa Blanca South, Algorfa lies on the picturesque banks of the river Segura and is enveloped by scented lemon and orange groves.
A 30 minute drive from the two main Airports, Alicante and Murcia San Javier ensures it is both accessible and affordable to commute to the UK and encourage you to have more house guests. However the appeal of Algorfa, Costa Blanca and its excellent Spanish road network may entice you to remain there and discover more of the area yourself, undisturbed by guests. This is just a few of the reasons why Algorfa, Costa Blanca is becoming a popular place to buy cheap resale properties. ES Property For Sale In Spain offer an excellent selection of apartments for sale in Algorfa, townhouses and cheap villas for sale in Algorfa, Alicante, Spain.
WHATS ON OFFER.
So what does Algorfa, Costa Blanca have to offer people looking to buy a property on the Costa Blanca South, Spain?
With over 300 days of Mediterranean climate and very little rainfall Algorfa, Spain lends itself to a healthy alfresco lifestyle. The majority of our resale properties available to buy here in Algorfa provide large roof terraces or balconies encouraging you to soak up the scenery, be that lush mountains or glistening turquoise Mediterranean.
Algorfas history dates back to 1328 and its unusual nineteenth century neo gothic church and stunning square are places not to be missed.
Although a small charming and peaceful town Algorfa Costa Blanca is perfectly situated to make exploring the region both easy and enjoyable. In fact you may find yourself spoilt for choice here.
The nearest Blue Flag sandy beach is a mere 15 minute drive, or you may want to experience the tranquillity of the mountains, beauty of the salt lakes, reservoir and river where cycling and walking can be enjoyed throughout the year. ES Property For Sale In Spain have bargain properties for sale close to all these areas of beauty in Algorfa, Costa Blanca, Spain.
Settling in Algorfa, Costa Blanca certainly does not have to mean remaining still, although its beauty and peaceful atmosphere will induce relaxation there are so many opportunities on the doorstep to stimulate, educate and indeed excite you!
Whether it's Golf in perfect weather conditions at La Finca Golf Course or strolling around the Plaza Church square resting only to indulge in Tapas or quench your thirst, there is definitely something for everyone. You may decide you want to buy at villa for sale on La Finca Golf or a stunning front line apartment for sale, our team of property specialists can help you find one.
Further afield is the nearest large city of Torrevieja, Costa Blanca. Here the atmosphere and energy are faster and more diverse. Water parks, Museums and busy shops compete with the draw of a picturesque promenade and Marina waiting to be explored. As the day closes there are bars and restaurants to delight the most discerning of diners, and where you can sit back comfortably reflecting on your day.
Algorfas attraction is an obvious one. It can provide a typically Spanish feel and offer you accessibility to areas, amenities and experiences that are second to none. Choosing a property for sale in Algorfa Costa Blanca really does open up a new experience, one of peace and tranquillity in beautiful surroundings and a healthy climate that enables and encourages you to get out and live the lifestyle you deserve.
Do you want to buy a property in Algorfa Costa Blanca or simply find a cheap property for sale on the Costa Blanca and are yet to decide on the exact location? Let us help you…..
Our team of specialists at ES Property for Sale In Spain have over 10 years' experience helping our clients find their dream homes – contact us today!