18

Aug 2014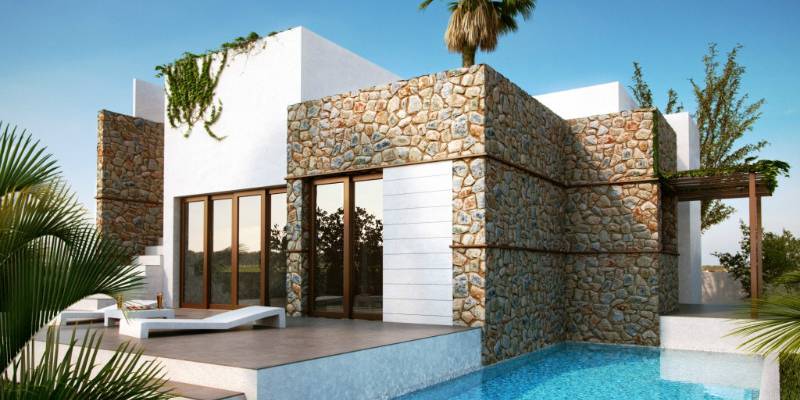 Buy a new build villa or apartment on the Costa Blanca South with ES Property For Sale In Spain.
If you want to buy a beautiful modern villa on the Costa Blanca, Spain either off-plan or key ready we can help you. Our team of new build property specialists work with all the leading property developers to bring you the very best selection of New Properties For Sale across the Costa Blanca Spain.
As New build property specialists we offer you a vast selection of apartments, villas, bungalows and many other designs - many offering exclusive 'extra's' and design input during the build process.
New modern property is selling fast on the Costa Blanca and now the tax on resale property is also 10% VAT (IVA) the same as new build modern property there is even more reason to consider a new property purchase on the Costa Blanca (Spain).
All the new modern property we showcase here: NEW Build Properties offer a very contemporary, stylish design from some truly wonderful architects. If you are looking for a home in Spain and dream of that contemporary property look no further.
Is new build property for sale still a risk for purchasers? ES Property For Sale In Spain are seeing properties complete on time, delivered to our clients on time and to the standard promised. If you decide to buy a new off plan home on the Costa Blanca all developers offer a fully protected bank guarantee for each payment made. If you wish to view new build properties with our team we will take the time to introduce you to all the developers who will discuss this in detail with you. Have times changes in Spain regarding off plan property? We believe so.
'We pride ourselves in offering the very best new build property options by the region's best property developers, with a proven track record and bank guarantees on offer. Our new modern properties offer our clients excellent value for money and a level of quality that is hard to find in our older resales, new build property is back with a bang and smart investors are also back in the market with prices far lower than previous years' Emma Silvester, Director of ES Property For Sale In Spain.
So why wait there are more new modern style properties on the market on the Costa Blanca South now than there has been for years, offering superior quality throughout – is new build property worth considering over older resales, of course!
Take a look through our website today or call one of our team and start your property search before the prices increase.
As a UK Ltd Company you can call our UK office on 0161 860 5111 or our Spanish office on: 0034 965 020 197 or simply email us: info@espropertyforsaleinspain.co.uk