25

Aug 2014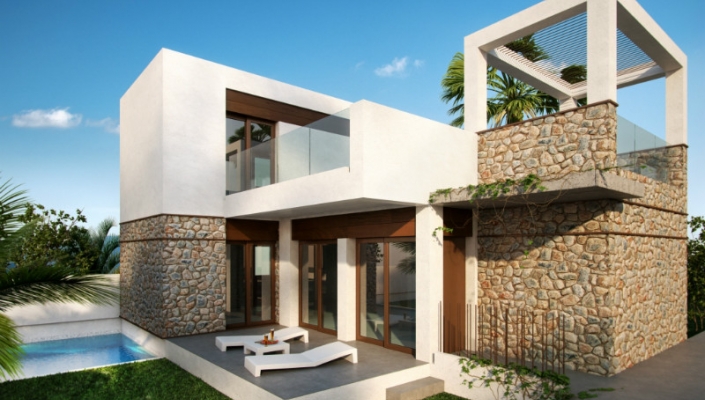 Buying a new villa in Cabo Roig, Orihuela Costa, is a breeze with ES Property for Sale in Spain. Currently we offer the best properties in the Southern Costa Blanca and Costa Calida at affordable prices.
Many of our new build villas in the town of Cabo Roig feature sweeping designs, marked edgy and understated elegance. If you are a fan of the best design and the latest architectural trends, we offer you what you want.
The environment that surrounds the area of Cabo Roig is characterized by its great beauty and great quality of its beaches. Points to Cala Capitan, La Caleta Beach or Cabo Roig itself is unique enclaves in which to make the most of nature and the crystal waters of the Mediterranean. Also, the brightness radiating southern Alicante province is able to magnify the points to the absolute beauty of any modern building as we put at your fingertips from ES Property for Sale in Spain.
If you are considering buying a new villa in Cabo Roig, Orihuela Costa, know that we are very possibly going through the best time to do so. Note that the latest data provided by the National Statistics Institute (INE) show a slight increase in quarterly house prices of 0.8% over the previous year. Many experts are already talking about a certain stabilization of the market, so it is quite possible that prices are reaching their lowest point. This implies that we are possibly living the perfect time to be encouraged to buy a home in Spain.
Feel free to contact us if you want to buy a new villa in Cabo Roig, Orihuela Costa.