11

Aug 2014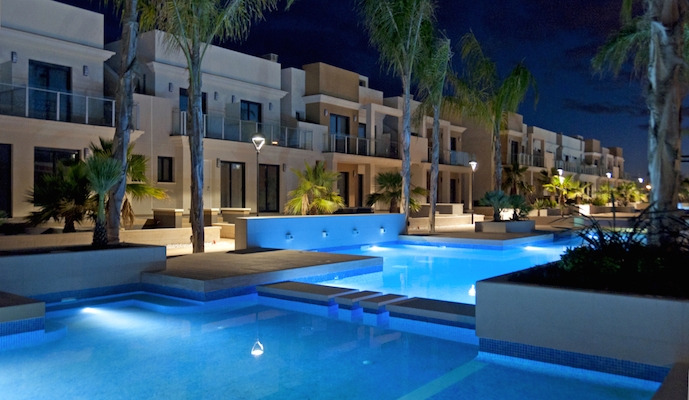 If looking for a new construction property for sale in La Zenia, Orihuela Costa, you will find what you need. In ES Property for Sale in Spain offer you the best variety of brand new houses along and across the South Costa Blanca and Costa Calida.
We are going through a great time to buy a home in Spain. In fact, the prestigious credit rating agency Fitch Ratings believes that the Spanish real estate sector "begins to see the light at the end of the tunnel." Specifically, through a detailed report on the state of the property market in Spain, the agency states that the reduction in prices "is coming to an end after almost seven years to the bottom".
Fitch Ratings concluded coincides with many other government and institutional reports. For example, the National Statistics Institute (INE) recently announced that during the last quarter there has been a price increase of 0.8% compared to 2013 For Valencia, the increase far exceeds the media, reaching more than 2% increase.
In conclusion, we can say that housing prices in Spain are close to bottoming out, so we are probably going through the best time to buy a home in new development in La Zenia or any other point of Orihuela Costa.
One of the great advantages of buying a new build property in La Zenia, is the close proximity to La Zenia Boulevard shopping center. This modern shopping center is the largest in Europe, which has about 150 shops spread over more than 160,000 m2.
Contact us today if you are looking for a superb new development property for sale in La Zenia, Orihuela Costa.