20

Oct 2014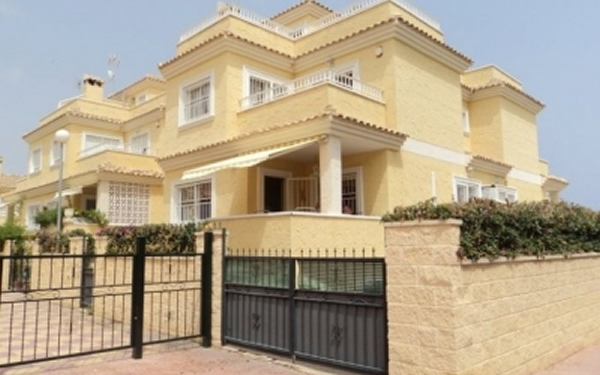 If you are interested in buying a resale villa in Villamartin, Alicante; ES Property for Sale in Spain offers the best opportunities to find and get the right property for you.
Our properties are located in the southern coast of Orihuela in Alicante Province, which boasts an idyllic setting with great weather year round. Villamartin also has an exclusive Golf Club with an immense field in which to enjoy every day practicing a relaxed and enjoyable sport. With highly competitive prices, start enjoying the delights of the South Coast Orihuela has prepared for you.
In ES Property for Sale in Spain'll help you find the home of your dreams with ease and the best prices. In our bid to acquire second-hand houses in Villamartin, you will find many different homes profiles. Choose which one best fits what you're thinking and start enjoying your life in Villamartin, Orihuela Costa Sur, Alicante.
Villamartin addition to many activities and entertainment options for its inhabitants, also has all the basic services for citizens, as well as excellent connections by land that will give you the opportunity to enjoy full of other tourist enclaves that puts the province at your disposal if you decide to buy a resale villa in Alicante.
Spain has received in recent years a large number of citizens of northern Europe have decided to purchase a property and enjoy the charms of the Alicante coast between the beaches and fantastic places. This has led to the creation of an eminently international communities in which everyone is welcome.
So if you want to get the house of your dreams, you know where you should go. Visit ES Property for Sale in Spain and show you the best opportunities to find your resale villa in Villamartin, Alicante.