29

Sep 2014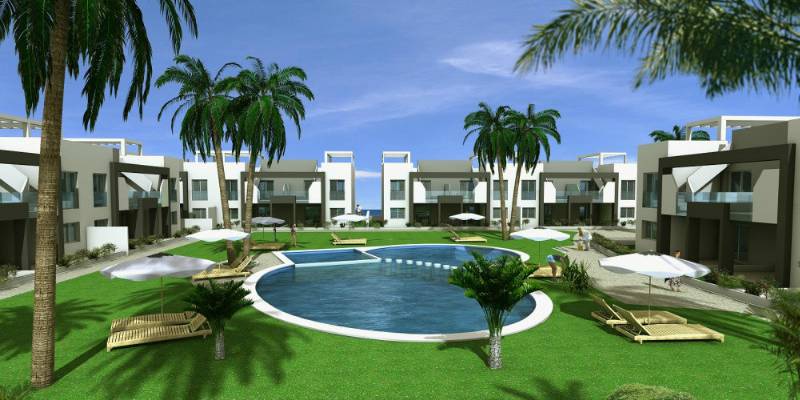 When buying a property in La Zenia Orihuela Costa you can enjoy the best the Mediterranean, an enclave of luxury in which to find the home of your dreams and enjoy every one of your days.
At present we are in a right time to contact ES Property for Sale in Spain and choose how to enjoy everything the South Costa Blanca has to offer.
After the construction boom in Spain, and the ensuing crisis it provoked, many localities of the Costa Blanca and Costa Calida, have had many houses and few people could afford them and live in them. A few years later, buying a property in La Zenia Orihuela Costa or anywhere in the country, is much easier than before since currently, the housing prices are at their lowest point. Now is the right time because most macroeconomic indicators begin to predict the gradual recovery of the housing market we can say it has never been easier to buy a house in La Zenia Orihuela Costa.
For those who decide to live in an eternal summer, should know that Zenia has the largest shopping center in Europe with 150 stores and 16,000 m, which brings a lot of life around the mall and supports girls comfortably and make joint purchases for the home. Download our Buying Guide and choose what best fits your tastes.
Another point that stands out from the properties ES Property for Sale in Spain is in the south of the Costa Blanca and in the warm coast is its proximity to sports facilities of the highest standard. On the one hand, those who decide to be done with a property in a Zenia Orihuela Costa can enjoy 3 golf courses renowned practice in which an exclusive and relaxing sport. Furthermore, the Zenia has two of the best Professional Leisure Centres in the country. Not surprisingly, in recent years it is normal to enjoy the presence of the top teams in the Liga (Professional Football League of Spain) at the end of summer to choose the wonderful climate and the conditions that the premier South Costa Blanca and Costa Calida to prepare their stars.
So if you want to enjoy an idyllic and luxurious surroundings, the best beaches and entertainment options at the best price, check the supply of properties in ES Property for Sale in Spain have for you.