15

Aug 2018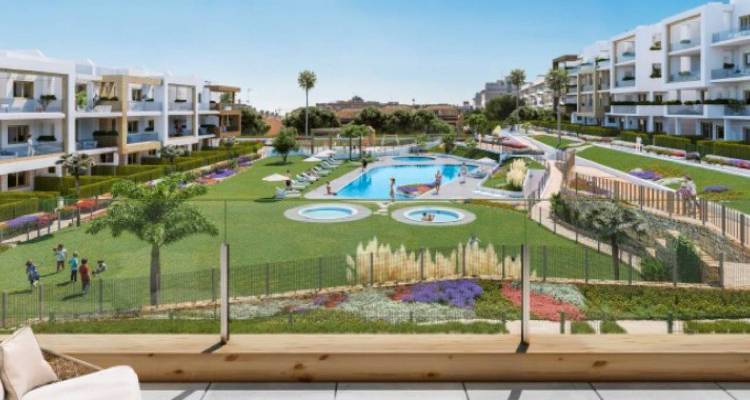 Are you looking to buy a brand new modern apartment in Villamartin, Alicante?
GALA RESIDENCIAL NEW BUILD APARTMENTS FOR SALE VILLAMARTIN...
Our team at ES Property For Sale In Spain are excited to bring you a fantastic new launch called Residencial Gala located in Villamartin.. Brought to you by one of the best developers in the region.
In total there will be 100 new build apartments across 3 blocks. You will be able to buy 2 & 3 bedroom new apartments for sale on this stunning new development. You have the choice between ground floor apartments, mid floor with a nice terrace or top floor penthouses, with large roof top solarium's.
Even better for you sun seekers out there, if you are quick there are SOUTH, EAST & WEST facing apartments.. Ensuring plenty sunshine and nice bright new build apartments for sale here in Villamartin.
To find out more about these stunning brand new apartments just launched in Villamartin Costa Blanca South Residencial Gala 3 Bedroom Apartment
* TO VIEW MORE NEW BUILD PROPERTIES FOR SALE IN VILLAMARTIN CLICK HERE: New Build Property For Sale In Villamartin Spain