16

Apr 2019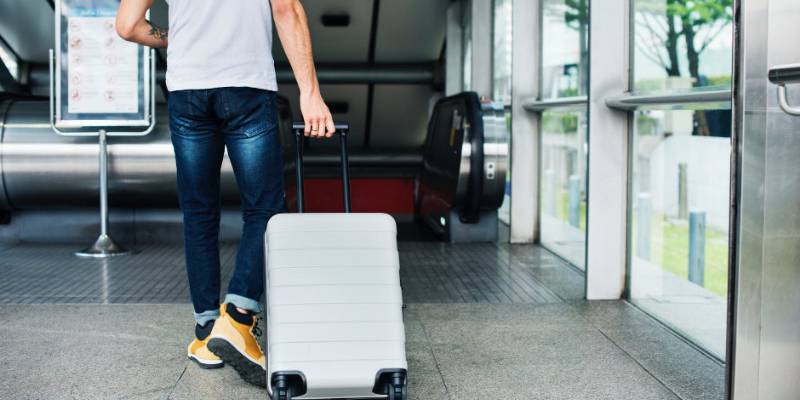 Last January, the King of Spain, Don Felipe VI, inaugurated the new Regional Airport of Murcia (AIRM). This new and modern aerial installation is located in Corvera, a small town of Murcia located 30 kilometers from San Javier, airport that has transferred all its flights to its 'neighbour' and will only be active for military use.
With this new opening, passengers who want to visit the Costa Calida or even buy a property throughout the Mar Menor area will enjoy an innovative and safe airport. The facilities also have all kinds of more accessible and functional services for passengers and users: restaurants, shops, customer service office, quick access...
The terminal where passengers will fly and land will have a bright and modern design of about 37,000 m2. Each corridor has its respective maximum security filters and a total of nine boarding gates.
The Regional Airport of Murcia starts operating with 12 European routes
That a new air base has begun to work does not mean that it does so with few flights. The new airport of Murcia - Corvera already has low-cost Ryanair, EasyJet, Tui and Jet2 to Belgium, Ireland, United Kingdom and Holland. But that's not this. It is expected that for summer, Norwegian tourists can travel happily from their country of origin to the Costa Calida with the company Norwegian.
The reality is that this new opening means a benefit for all parties. On the one hand, Spain has one of the most adapted terminals at the time and on the other hand, its foreign passengers have a new facility to get to know the Costa del Mar Menor (Murcia, Spain).
In ES Property for sale in Spain we have a varied range of properties for sale in Costa Calida for all users looking for a wonderful area to live in Spain. Our houses offer all kinds of qualities so that their owners enjoy a high quality home.
If you use the Regional Airport of Murcia you can also easily get to know the Costa Blanca (Alicante)
The construction of this magnificent airport in Murcia has meant an extra benefit for its passengers. Less than 100 kilometers away is the Costa Blanca, another of the great areas of Spain where thousands of visitors come at the end of the year to enjoy its climate, beaches and food.
Our estate agents invite you if you plan to move to Murcia to buy a property, you also know the characteristics of the Costa Blanca.
Are you thinking about moving to the Costa Calida? Le tus help you find your place in the sun
ES Property for sale in Spain offers you a property adapted to your needs so that you can fulfill your dream of living on the Costa Calida - Murcia. If you want more information about our huses for sale in Murcia, you just have to get in touch with us.
·Manchester Office (United Kingdom)
7 Christie Way, Christie Fields · Manchester · Lancashire · M21 7QY
0044 161 860 5111
·Costa Calida Office (Spain)
187 Plaza Isla Columbrete 18 Murcia, Region of Murcia 30710
0034 965 020 197
The contact email is: info@espropertyforsaleinspain.co.uk