28

Jun 2019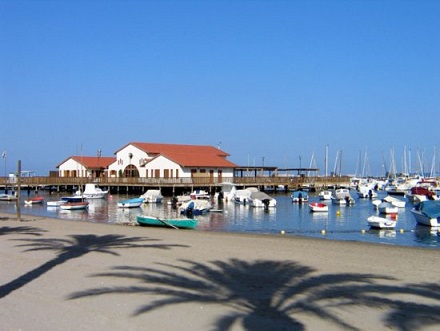 Have you ever imagined living in a modern property near the sea? Our estate agents in Spain present their new developments in Costa Calida to transform that dream into reality.
The Costa Calida is the maritime area of the Region of Murcia composed of two seas: the Mar Menor and the Mediterranean Sea. Living on the Costa Calida is living in a place dominated by high temperatures. The Costa Calida is the destination chosen by many tourists to enjoy a vacation or to open a new stage of their life.
La Manga, Mar Menor, Mazarron and Aguilas are the four coastal areas of the Costa Calida. Each one of them keeps fabulous beaches of virgin sand and crystal clear water. Ideal beaches for relaxing sunbathing and enjoying a refreshing swim.
Many of our new build properties in Costa Calida are offered near the sea so that our clients can move quickly and enjoy unforgettable moments every day. Its annual warm climate and its fantastic beaches are the keys that make the Costa Cálida an ideal place to live in Spain.
Example of one of our new developments in Costa Calida
So that you can get an idea of what it would be like to live in one of our amazing new developments in Costa Cálida, we provide you with a clear example.
Talking about new developments in Es Property for sale in Spain is talking about a beautiful new build villa in Los Alcazares - Murcia. Its quality can be seen with the naked eye with the finishes on the facade and outdoor areas.
Precisely the exterior of this villa in Costa Calida is composed of a modern private pool surrounded by a cozy garden with lawn to relax lying down, previously to the bathroom.
The interior of the property consists of 98 m2, 3 bedrooms and 3 bathrooms. On the top floor you can see a terrace with a private solarium for sunbathing without having to leave the house.
The villa is very well located and connected to the beach and golf courses. If you want to know all the qualities of this new build villa in Los Alcazares, enter:https://www.espropertyforsaleinspain.co.uk/property/29560/villa/new-build-properties/spain/los-alcazares/los-alcazares/
If you want to live in this property or in a similar one, bet on our new developments in Costa Calida
If you have taken a look at this villa in Los Alcazares and would like to live in it or in a house with similar characteristics, trust in our new developments in Costa Calida. We invite you to get in touch with our estate agents to learn more about our catalog of new build properties in Costa Calida - Murcia.
To communicate with our professionals you can choose between:
UK Office: 0044 161 860 5111

Spanish Office: 0034 965 020 197
If you live in the UK, we also invite you to our headquarters in Machester. You can meet our team in person at: 7 Christie Way, Christie Fields · Manchester · Lancashire · M21 7QY