20

Sep 2019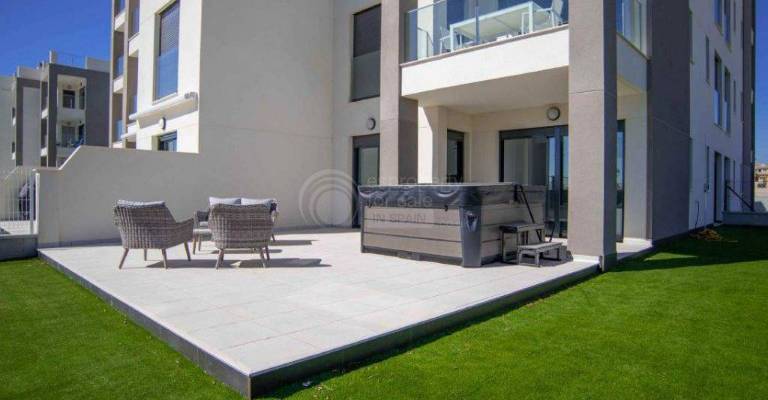 Are you a sports fan and especially golf? We have a fantastic property for sale in Villamartin so you can enjoy about your hobby surrounded by your lovely family. This is only possible in the urbanization of Villamartin.
Pack your suitcase with sunscreen and start your mornings doing what you like best: in a golf course under the bright sun. Do not lose sight of your ball and appreciate every hit from the best possible perspective. Playing in company is always better than doing on your own. In the Golf Club, fans compete and have a good time surrounded by kind people. This is a great opportunity to share your passion with people who understand you and know your skills. As usual, friendships are often built among participants. There is no better start to get somewhere that welcome you so well.
The conditions of the green field of Villamartin Golf Course are excellent. The different height levels make some hits difficult and are a challenge for those who try it. In addition, the landscape also has no waste with beautiful trees, fountains and small lagoons. Concentrate well on the game and avoid to lose your attention with the panoramic. We recommend you to appreciate that in the break time. By the way, for breaks there are catering areas suitable for those who enjoy a soft drink or a delicious snack as a Spanish tradition. You can't leave Spain without having tried their delicious foods like paella!
Enjoy the life being in a property for sale in Villamartin
The advantages of living in a property for sale in Villamartin are: its excellent climate, proximity to the sea and the golf courses. Villamartin is an urbanization located on the Costa Blanca South (Alicante) and it is just 5 minutes drive from the beaches of crystal clear waters and spectacular coves.
Where can you stay to enjoy these attractive benefits? Es Property for sale in Spain offers you comfortable and cheap villas, townhouses, bungalows, apartments with pool, garden, terrace with panoramic views and all the amenities you want. In fact, we have a home for each buyer profile.
Tell us what are your needs and we try to do our best in order to satisfy them. We have met people who have different interests and circumstances. We know the Real Estate market very well so we try to offer the best personalized service.
Having a property for sale in Villamartin is such a pleasure thing
If you are thinking about travelling to Spain to stay for a long or short term, you should consider our property for sale in Villamartin. Why? Because of this is a place where you will find good weather, tranquillity, commodity, beaches, golf courses and the best Mediterranean diet you have never tasted.
Villamartin is surrounded by beautiful places (Playa Flamenca, Cabo Roig, Los Alcázares, Mar Menor, La Manga del Mar Menor, Lo Pagán, ecc.) and it has the best fitted properties. Es Property for salemakes the purchasing process easy for you to get the wellness of your family:
UK office
·Kids Allowed Christie Fields, 7 Christie Way, Christie Fields · Manchester · Lancashire · M21 7QY

·Telephone: 0044 161 860 5111
Spanish office
·Adress: Calle Isla Columbretes, 30710 Los Alcázares, Murcia, España

·Telephone: 0034 965 020 197