3

Nov 2020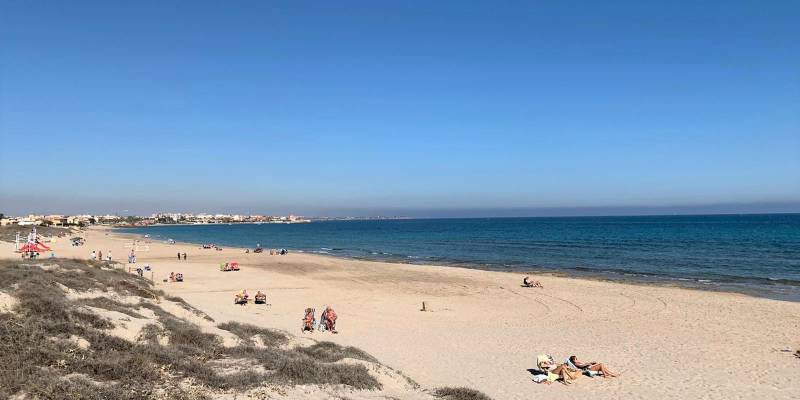 Pilar de la Horadada and the new build property for sale trend
Pilar de la Horadada, Costa Blanca has become a very popular location to buy a property in Spain, located on the Costa Blanca South. Here at ES Property For Sale In Spain we specialise in property for sale on the Costa Blanca, Spain. Over the last few years Pilar de Horadada has become a very sought after location, mainly due to the superb collection of new build properties for sale in the area and wonderful beaches. You will find 10 lovely beaches within a short drive from the town to explore whilst enjoying some of 322 days of sunshine in this region.
Located very close to Murcia and Alicante regions, Pilar De La Horadada is a beautiful location to enjoy everything the Southern Costa Blanca has to offer. The popular Spanish town is home to excellent beach facilities, sports opportunities, and an overall a great place to realx. A good number of bars, cafes and restaurants are scattered along its lovely seafront, offering up mouthwatering local cuisine. Mornings are taken over by runners and walkers getting their steps in, then it comes alive in the evening with locals and holiday makers enjoying a meal or a cool glass of sangria. The city of Pilar De La Horadada has a very intriguing history and past dating back to the times of the Roman Empire. Being a young city that was only recognised as independent in 1986, it has been growing rapidly ever since.

Does this sound like the type of Spanish town you would love to own a holiday home or permanent residence? Search Pilar de la Horadada property for sale today!
We have a vast collection of property in Pilar de la Horadada, both new build and resale property options. On our website you will find a varied selection of property including new build apartments, townhouses and villas for sale in Pilar de la Hordada.
This weekend one of the team were in Pilar de la Horadada, here we would like to share a few pictures taken on the beach, 28deg's on the 1st November! Clearly our UK team were not jealous at all... Honestly we enjoy the cold rain and wind! :)
Our team have helped many clients buy a property in Pilar de la Horada already this year, we would love to help you find your dream home in Spain too. So whether you are looking for property for sale in Pilar de la Hordada, an apartment or villa we can help you!
If you cannot see what you are looking for on our website please do get in touch, we offer a full property finding service. Our team will look across the market, contact our vast agent network on your behalf to find the ideal property. Let our team do the hard work for you, contact us today: CONTACT US
If you would like to go straight to properties for sale in Pilar de la Horadada, here are some links:
View all apartments for sale in Pilar de la Horadada

View all villas for sale in Pilar de la Horadada

View all townhouses for sale in Pilar de la Horadada

Image gallery